Climate experts have called for more to be done to manage Britain's flood risk after the Environment Agency warned that they cannot protect all people and properties.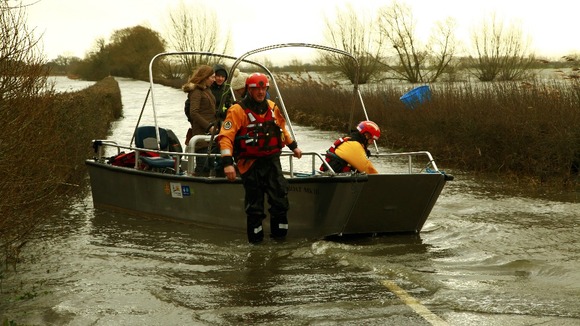 Professor Jim Hall, director of the Environmental Change Institute at the University of Oxford said major lessons had been learnt since the 2007 floods, but said the UK still seemed to be in a mode of "discovery by disaster".
He called for a package of measures to be adopted to manage flood risk but said we had to admit "we cannot prevent against every risk".
Professor Roger Falconer, director of the Hydro-environmental Research Centre at Cardiff University, said he hoped to see more engineers involved in work to prevent and reduce the impact of flooding.
Read: Egham residents describe devastating impact of the floods