South African judge Dunstan Mlambo has ruled that there will be three remote controlled cameras installed in the courtroom for the murder trial of Oscar Pistorious.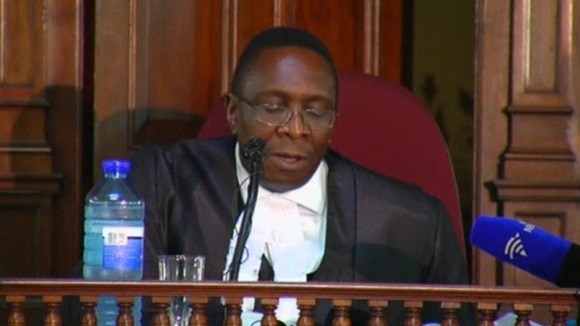 He said the cameras will be installed in locations "which are as unobtrusive as possible, so that the proceedings are not interfered with".
The cameras will be operated from a control room, with no camera people permitted in the courtroom, he said.
No extreme close-ups will be allowed of anyone in the courtroom, nor any recording of confidential communciation between anyone in the court.
Media groups have been given permission for "audio recording of the entire trial in live transmission" and "delayed extracts of the proceedings".
They may also "broadcast audiovisual images" from the trial under the direction of the presiding judge.
He added that evidence of witnesses could be recorded, except where they do not consent, and where the judge rules against broadcast or recording.
Read: Judge rules limited TV coverage of Pistorius murder trial