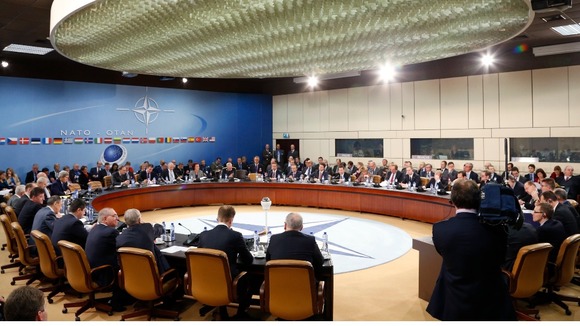 Nato defence ministers have issued a statement supporting Ukraine's sovereignty and territorial integrity today.
"A sovereign, independent and stable Ukraine, firmly committed to democracy and the rule of law, is key to Euro-Atlantic security," the ministers said in a statement issued during a meeting in Brussels.
"Nato allies will continue to support Ukrainian sovereignty and independence, territorial integrity, democratic development, and the principle of inviolability of frontiers, as key factors of stability and security in central and eastern Europe and on the continent as a whole," they said.