German Chancellor Angela Merkel will address parliament and have tea with the Queen in a high-profile visit to London today where she is expected to indicate her support for Britain staying in the European Union.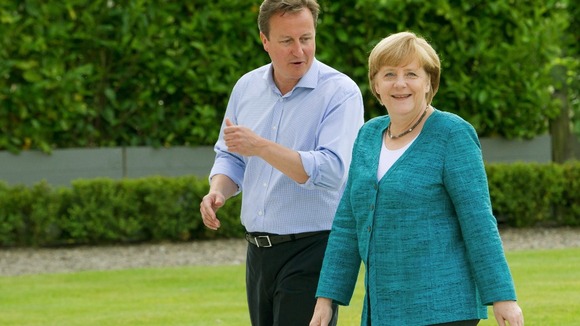 Merkel's support is seen as crucial to David Cameron's aims to reform the country's relationship with the EU.
The Prime Minister has promised to renegotiate the UK's membership and hold an in-out referendum in 2017 if the Conservatives win the general election next year.
The German Chancellor will also hold meetings with Ed Miliband and Nick Clegg.