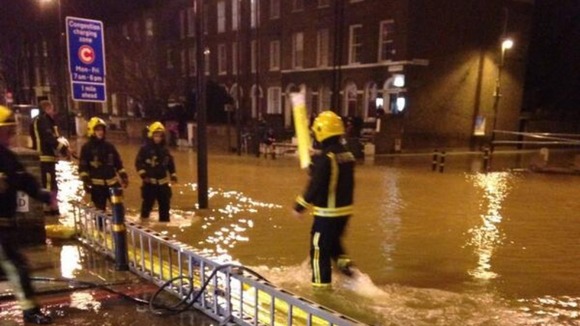 A burst water main has caused flooding in south London, closing a major road. Reports suggested sewage was pouring into people's homes as a result
Local resident, Angela Reynolds, 58, said: "The road has been made into a river. It's a bit like Somerset.The water is revolting, brown, muddy - well I hope it's mud.
The water just flooded the road in 10 minutes. It was quite incredible."