Russian president Vladimir Putin has ordered military exercises for 150,000 troops.
It comes after Russian flags were raised from government buildings on Ukraine's Crimea peninsula, which armed men have seized.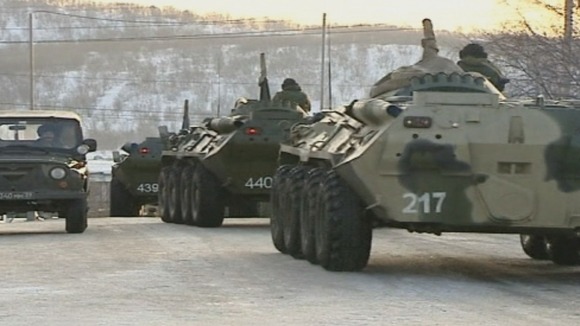 The exercises follow the Russian foreign ministry's pledge to "strongly and uncompromisingly" react to any violation of the rights of Russian compatriots in Ukraine.
They are among the largest such exercises Russia has undertaken in recent years.