The seizure of government buildings by armed men in Ukraine's Crimea region could lead to a regional conflict, the Polish foreign minister has said.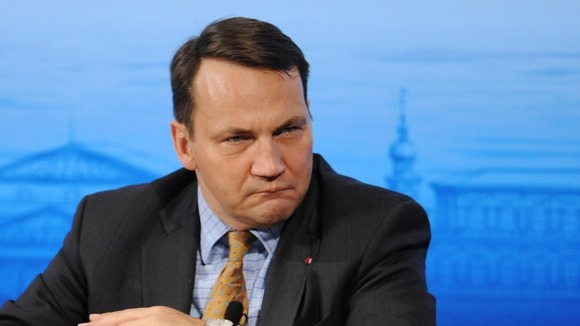 Radoslaw Sikorski said the move was "a drastic step and I'm warning those who did this and those who allowed them to do this, because this is how regional conflicts begin. This is a very dangerous game."
The German defence minister has also expressed concerns over the events on the Crimea peninsula, saying the breakup of Ukraine must be avoided.