Ukip has claimed it is "reclaiming" the slogan "Love Britain Vote Ukip" after it emerged the BNP had used a similar line.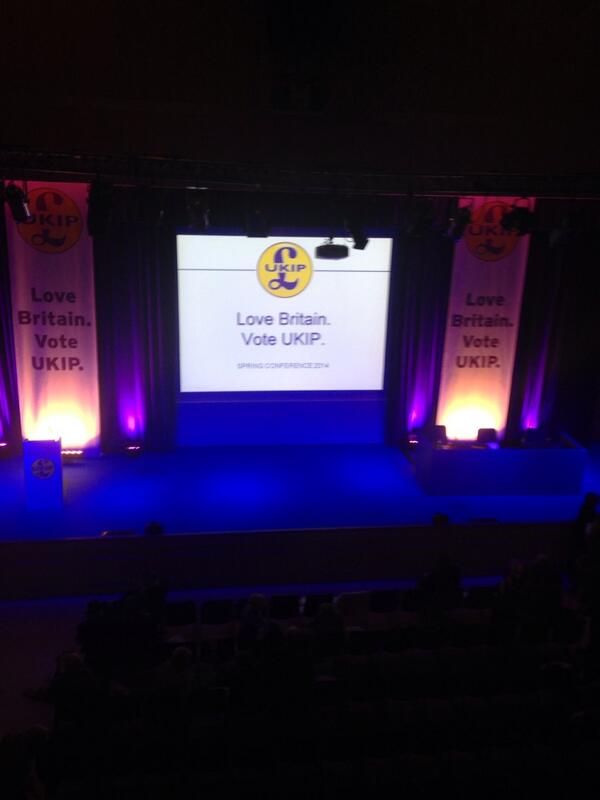 The slogan was draped on large banners on either side of the main conference stage in Torquay, where Ukip is holding its spring gathering today. It is also on the cover of a conference brochure.
In the past, the BNP used the slogan "Love Britain Vote BNP", together with an image of Marmite.
The comparison was highlighted on the Guido Fawkes Order Order blog as party members gathered at the conference.
A Ukip spokeswoman said Ukip was "reclaiming" the line by using it.