A total of 33 people have been killed following a mass knife attack at a Chinese train station.
Militants have been blamed for the attack in the western region of Xinjiang in which witnesses described knife-wielding men "stabbing people madly".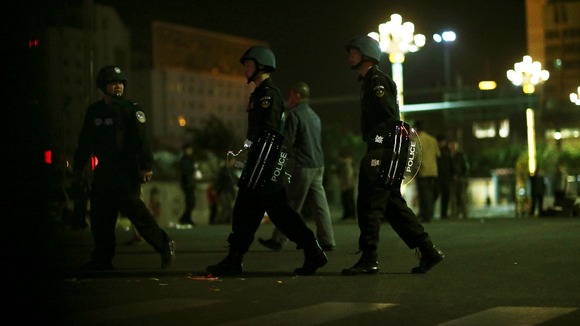 A parking attendant, who was standing nearby, said he could not believe what was happening when he saw the attackers.
"I walked out and I saw a person with a knife this big," he said, spreading his arms wide.
"Then I saw five or six of them. They all had knives and they were stabbing people madly over by the first and second ticket offices," he said.