Ukraine's government has ordered the mobilisation of its military, according to reports. Mobilisation is what likely presidential candidate Vitali Klitschko has called for, and what Parliament is expecting to ratify by tomorrow morning.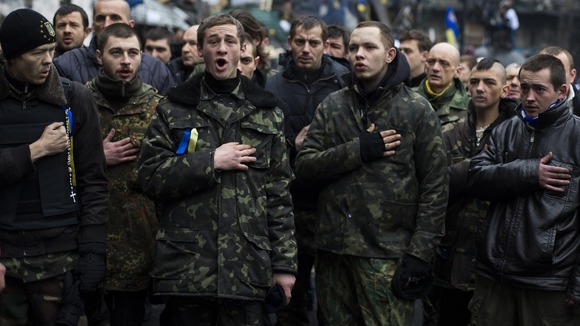 The significant this is when I talked to Mr Klitschko yesterday, he said that the crisis could not be dealt with by police and troops, but rather through diplomacy and now mobilisation.
The atmosphere in Parliament tonight was frenzied, with a real sense of alarm. One of the political assistants was seen to be in tears hearing what interim Prime Minister Arseniy Yatsenyuk was saying to the Parliament.
He said he would stay in the building throughout the night, as tensions continue to rise.