Former England boss Sven-Goran Eriksson has emphatically denied Sol Campbell's claim in his autobiography that he was denied the national team captaincy because of his race.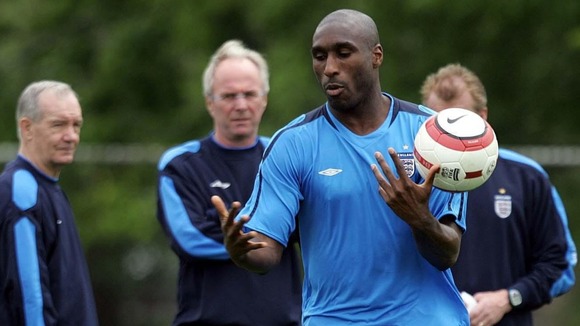 The retired centre-back, who played 73 times for the Three Lions, said he would have been skipper for "more than 10 years" had he been white, while claiming the FA is "institutionally racist", in passages serialised by The Sunday Times.
Eriksson told The Daily Telegraph there was "not a chance" of Campbell gaining the armband, but only because David Beckham was his fixed choice.
The Swede said there were "never ever any discussions at all in the team or in the FA" about Campbell replacing Beckham as captain during his tenure.
Read: Campbell labels FA 'institutionally racist' in new book