Former Academy Award winner Liza Minnelli has become a viral hit - for missing out on the most retweeted selfie in history.
The Cabaret star, seen in an electric blue trouser suit, stood up to join the star-studded picture at the Oscars but was crowded out by taller actors.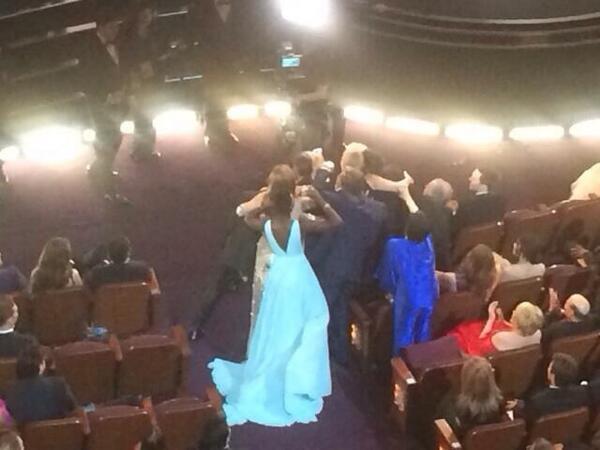 The image of her failed attempt was shared widely on Twitter, though still well below the number of times the record-breaking Ellen DeGeneres selfie was retweeted.
Host DeGeneres later took a photo with the veteran star, who was crowned Best Actress in 1973, during the ceremony to make amends.
Read: Oscars selfie becomes most retweeted Twitter post ever