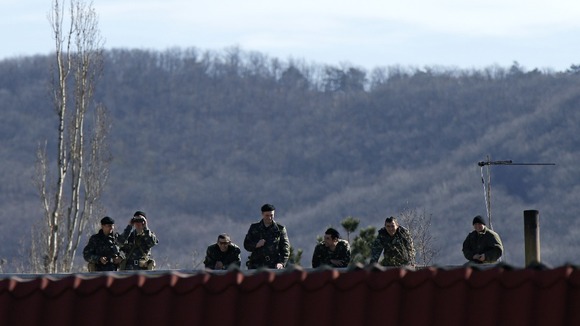 The escalating crisis in Ukraine has hit the European markets, which have seen a major slump amid worries the tensions will force higher energy prices if economic sanctions come into effect.
Traders remain wary that a worsening conflict could affect Russia's supply of oil to the EU, two thirds of which is piped through Ukraine.
Oil prices surged by around 2% to above 104 US dollars a barrel in New York while the FTSE 100 Index was off by more than 1.5% at below 6700.
Other leading European markets suffered bigger falls, with the Dax in Frankfurt down by more than 2.5%.