A selfie taken by Oscars host Ellen DeGeneres has become the most retweeted Twitter post of all time.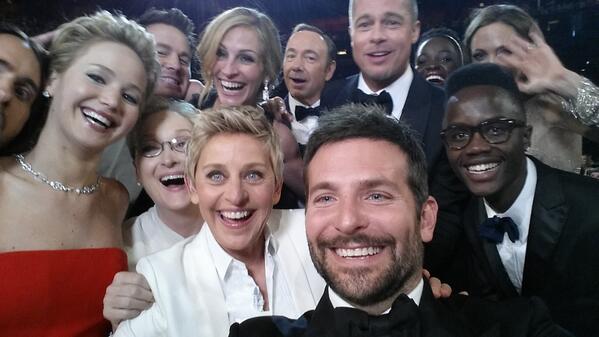 Surrounding herself with a plethora of stars, including Bradley Cooper, Jennifer Lawrence, Brad Pitt and Kevin Spacey, DeGeneres said she was hoping to make the picture the most retweeted ever.
Just over an hour after posting the picture it had been retweeted 1,487,591 times and favourited 825,602 times making it the most popular tweet ever.