The Chancellor's decision to rule out sharing currency with an independent Scotland will prove to be a "monumental error", First Minister Alex Salmond will declare.
Mr Salmond is expected to say in a lecture tonight: "In the last three weeks people in Scotland have seen an array of approaches from the UK Government - what they apparently call their 'Dambusters' strategy.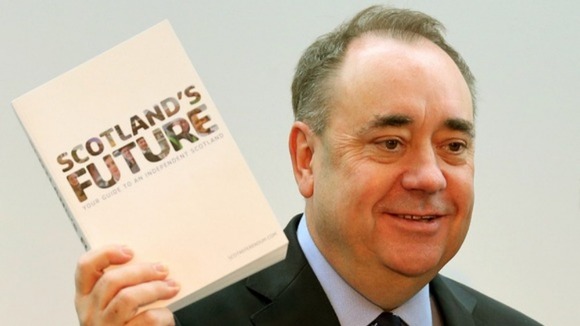 "We were love-bombed from a distance by David Cameron, then dive-bombed at close range by George Osborne.
"Scotland will not be a foreign country after independence, any more than Ireland, Northern Ireland, England or Wales could ever be foreign countries to Scotland".
Read: Alex Salmond tells ITV News' Martin Geissler he is not prepared for a 'No' vote