Homer Simpson posts Oscars selfie parody
Homer Simpson joined in with the parodies of Ellen Degeneres' Oscars selfie, with the character's official Twitter account posting this picture:
The ugly true story of that Oscar® selfie can finally be told! Let's break Twitter again. Look for Bart. http://t.co/tdfr3Juhff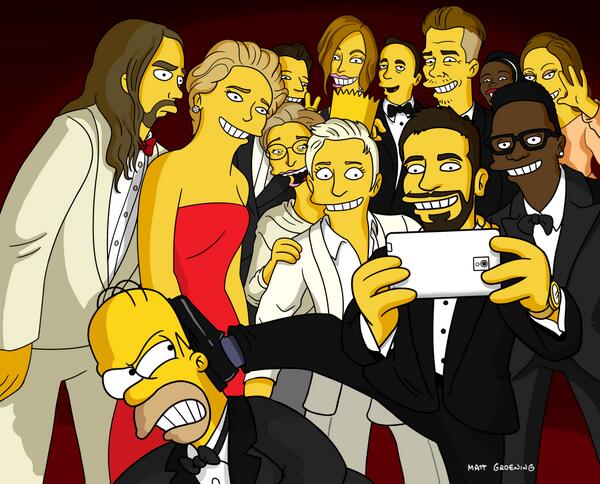 Read: Internet spoofs of Ellen's Oscars selfie
He was quickly picked up by Hollywood star Kevin Spacey, who had his own revelation about Degeneres' snap.
The actor wrote "U think @HomerJSimpson had it bad? I was standing on @JohnStamos [actor] head!".