I've been to a briefing by the Donetsk police force who said they re-took the government building overnight and have approximately 68 people in custody who are being questioned over the occupation.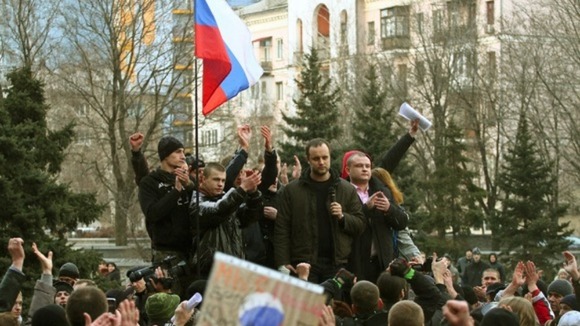 The force said they do not know the whereabouts of the leader Pavel Gubarev and are not sure whether he was arrested or not.
The police said it is their responsibility to keep the safe and smooth running of all government buildings and that is why they had to go in.
Large trucks have been placed right up against the door of the building today and again it has been ringed by riot police.
A large number of plain clothed police officers are standing in the street close to the building and a number of pro-Russian protesters are also gathering.