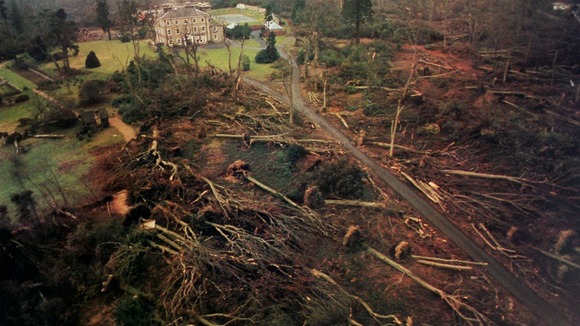 The storms that the UK endured this winter caused the greatest loss of trees since the "Great Storm" of 1987, the National Trust has said.
Old oak, ash and beech trees have been lost in woods, while specimen trees in parks and gardens have also been damaged as at least a dozen storms swept through the UK from December to February.
Given the extent of the wild weather, which hit the western half of England, Wales and Northern Ireland particularly badly, losses could have been worse, National Trust nature and wildlife specialist Matthew Oates said.
More: UK faces 'highest exposure' to extra-tropical cyclones