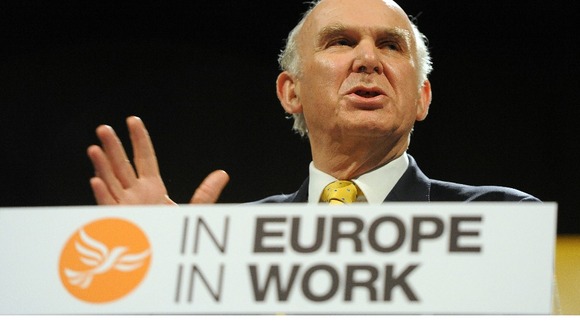 Vince Cable has stepped up his row with the Tories over immigration, accusing his coalition colleagues of tending to "fan the flames of prejudice" over the issue.
Ministers have come under pressure to disclose their own use of foreign domestic help after Immigration Minister James Brokenshire deplored the effects of the "metropolitan elite" using cheap migrant workers.
Mr Cable called for changes to make it easier for foreign students to stay and work in the UK, and for immigrants to bring their families to live with them.
Liberal Democrat Chief Secretary to the Treasury Danny Alexander today also hit back at Mr Brokenshire's comments, which he described as "incredibly dangerous".
Mr Alexander defended his own employment of a Portuguese cleaner, while David Cameron was also forced to answer questions over his family's hiring of a Nepalese nanny.