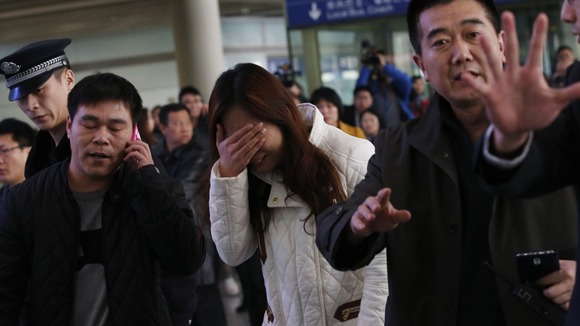 A missing Malaysia Airlines flight was carrying 152 Chinese, 38 Malaysians, 12 Indonesians and seven Australians, the airline said today.
There were also three US citizens, three from France, two passengers each from New Zealand, Ukraine, and Canada, and one each from Italy, Taiwan, the Netherlands and Austria, Malaysia Airlines said in a statement. There were also three infants and twelve crew members on board.
Flight MH 370 left Kuala Lumpur at 12.21 am (1621 GMT Friday) and had been expected to land in Beijing at 06:30am (22:30 GMT) the same day.