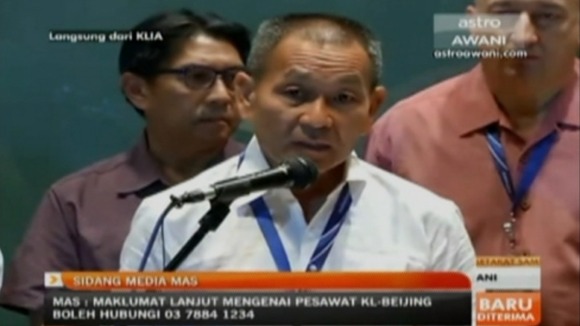 Malaysia Airlines has confirmed that they have lost contact with flight MH370 Group CEO, Ahmad Jauhari said in a press conference today.
"we are deeply saddened this morning with the news on MH370" he said, but was quick to quell speculation that the aircraft had landed in Nanming. "We are working to verify the authenticity of the report".
"We are working with authorities who have activated their Search and Rescue team to locate the aircraft.
Our team is currently calling the next-of-kin of passengers and crew".
The flight was carrying a 239 passengers and crew, comprising 227 passengers -including 2 infants- and 12 crew members.