Chinese relatives of passengers on a Malaysia Airlines flight missing between Kuala Lumpur and Beijing accused the airline of keeping them in the dark, while state media criticised the carrier's poor response.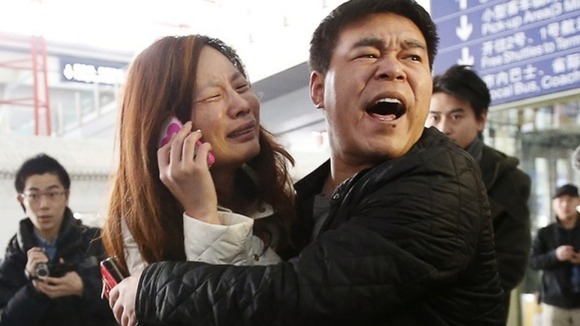 Relatives were taken to a hotel near Beijing airport, put in a room and told to wait for information from the airline, but none came.
Malaysia Airlines said at least 152 of the 227 passengers on flight were Chinese."There's no one from the company here, we can't find a single person. They've just shut us in this room and told us to wait," said one man.
About 20 people stormed out of the room at one point, enraged they had been given no information.
Read: Malaysia Airlines plane goes missing with 239 on board