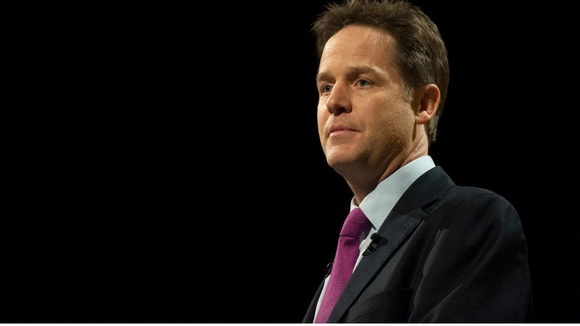 The Liberal Democrats are the only guardians of a "modern, open and tolerant Britain", leader Nick Clegg has said to the party's spring conference.
Mr Clegg defended his party's role in the coalition government, and said the party must remain in power after next year's general election to ensure the "reconstruction and renewal" of the country.
The deputy prime minister added that, though many "still feel the squeeze" of the recent economic downturn, British people can "finally see the light at the end of the tunnel".