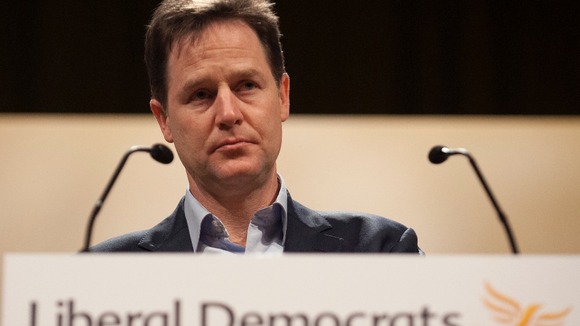 Nick Clegg will start the build up to his European election debate showdown with Ukip leader Nigel Farage by promising to take on "backwards-looking politics and making the case for EU membership.
Speaking at the Liberal Democrat party conference in York later today, the Deputy Prime Minister will acknowledge the EU needs reform, but in a swipe at his Tory coalition colleagues will stress that the UK cannot demand changes with "one foot out of the door".
He will warn that "pulling up the drawbridge" would wreck the economy, make it harder to catch international criminals and hamper efforts to tackle climate change.