One of Vladimir Putin's biggest critics, Mikhail Khodorkovsky, accused Russia of being complicit in police violence against Ukrainian protesters on Kiev's Independence Square.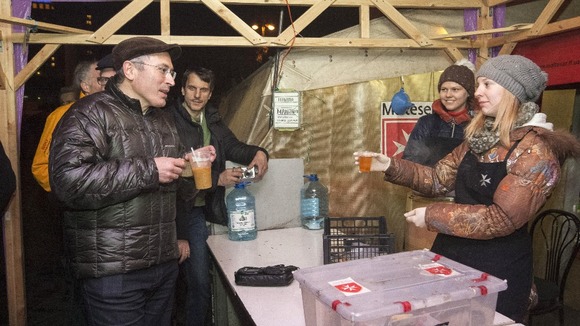 The former Russian oil tycoon, addressing a crowd on the square where demonstrators rose up against Ukraine's Moscow-backed president, dismissed suggestions by Moscow that the protesters are "neo-fascists" bent on violence.
"Russian propaganda lies, as always. There are no fascists or Nazis here," Mr Khodorkovsky said.
William Hague: Russia's Ukraine intervention a 'miscalculation'