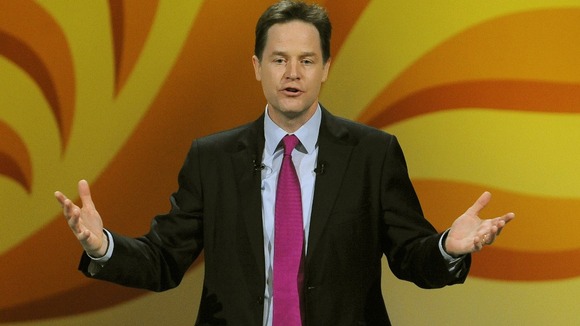 Nick Clegg intends to remain as Liberal Democrat leader until at least 2020 - whether or not the party is in power - his office said today as speculation about the Deputy Prime Minister's future overshadowed his spring conference speech.
The Deputy Prime Minister was forced to respond to speculation about his future following reports that senior MPs were positioning themselves as possible successors.
"Nick Clegg intends to be the leader of the Liberal Democrats today, tomorrow, into the 2015 election and through the whole of the next parliament," a spokesman said.
"He intends to be leader of the Liberal Democrats whether or not we are in government."