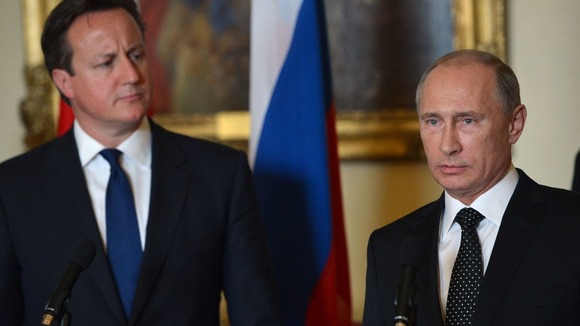 David Cameron and Vladimir Putin have spoken on the phone about Ukraine, with the Prime Minister urging a de-escalation of the ongoing crisis in the country.
A statement from Downing Street said: "The Prime Minister called President Putin this morning to urge him to de-escalate the situation in Ukraine and to support the formation of a contact group that could lead to direct talks between the governments of Russia and Ukraine."
Number 10 added that both sides "agreed that it is in all our interests to have a stable Ukraine", noting that President Putin stated he was seeking a diplomatic solution to the ongoing tensions.
Mr Cameron also underlined the importance of Ukraine choosing its own future, stating "the elections, currently scheduled for the end of May, provide the best way to do this".