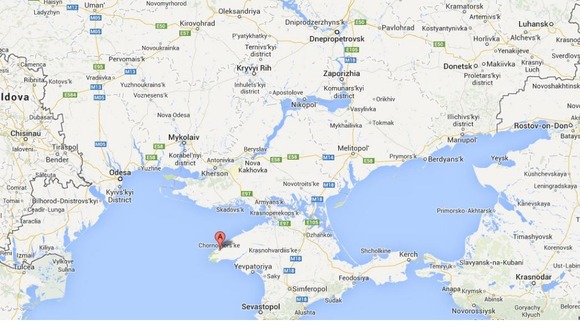 Russian forces have taken control of a Ukrainian border guard post in western Crimea, trapping about 30 personnel inside, according to a border guard spokesman.
He said the Chernomorskoye base on the western edge of the Black Sea peninsula had been taken over without bloodshed at around 6am (4am GMT).
The spokesman, Oleh Slobodyan, said Russian forces now controlled 11 border guard posts in Crimea.
Russian forces' seizure of the southern Ukrainian region, which began 11 days ago, has been bloodless. Ukrainian troops are trapped in a number of bases but have offered no armed resistance.