China has urged Malaysia to step up the search for the missing Malaysia Airlines jetliner that went missing three days ago with 239 people on board.
Around two- thirds of the passengers are Chinese, and the country's authorities have said the families of the missing deserve an explanation soon.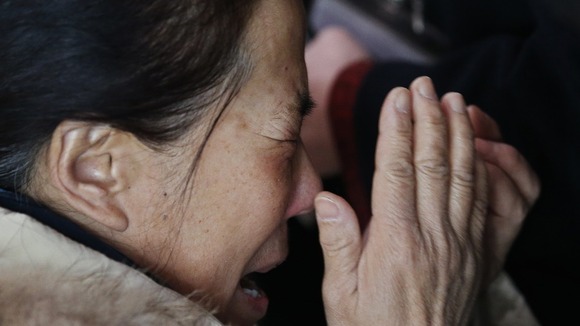 "This incident happened more than two days ago, and we hope that the Malaysians can fully understand the urgency of China, especially of the family members, and can step up the speed of the investigation and increase efforts on search and rescue," Chinese Foreign Ministry spokesman Qin Gang said.
Flight MH370 vanished in the early hours of Saturday, around an hour into its flight from Kuala Lumpur to Beijing, and a friend of one passenger said families were growing impatient at the long wait for news.
"The family members are really not happy. They feel like they have waited far too long. The main thing they are interested in is whether there is anyone left alive or not," the man, surnamed Zhou, said.
Read: Floating 'yellow object' not life raft from missing plane