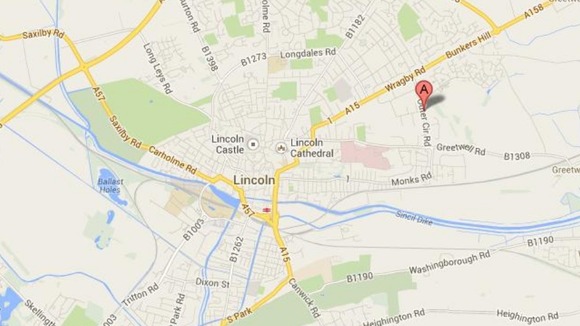 A dog which attacked a woman leaving her with "serious injuries" has been found.
The attack sparked a hunt for the animal - thought to be an American pitbull - and the police search focused on a quarry in the Outer Circle Road area of the city.
Lincolnshire Police later said the animal was caught at around 1.30am, after previously warning the public to stay away "for their own safety".