The leader of the Crimean Tatar community, Refat Chubarov, said the result of Sunday's planned referendum on transferring the Ukrainian region to Russian rule "has already been decided by Moscow."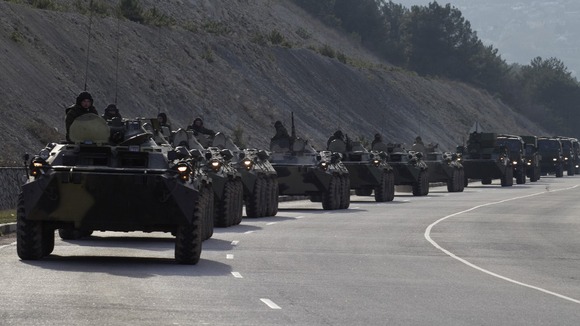 "There are troops in the streets. There are 30,000 armed men, armoured vehicles, planes landing with foreign troops, and the administrative buildings have all been seized," he told Reuters today. "It's a fake referendum, an attempt to provide cover for this aggression."
Pictures: Pro-Russian self defence unit take oath to Crimea
Chubarov, who has called for a boycott of the referendum, described newly installed leaders in Crimea as a "puppet government" and appealed to the outside world to help the Tatar community.
"We have neither the weapons nor the strength to stop this injustice on our own," he said.