Unidentified gunmen have seized two Ukrainian journalists in Crimea, Reporters Without Borders said, warning that those behind attacks on the media were trying to turn the region into a "black hole for news".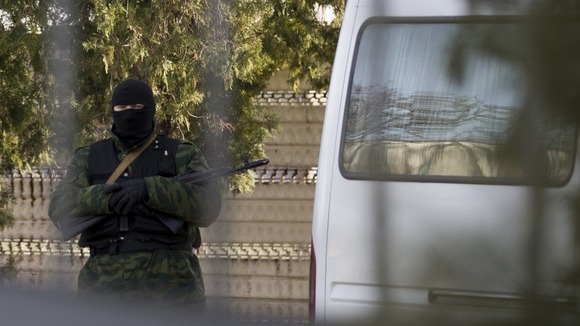 Olena Maksymenko of Ukrainsky Tizhden (Ukranian Week) and freelance photographer Oles Kromplyas are missing, the Paris-based press freedom watchdog said.
"We demand that they (those controlling Crimea) provide immediate information about their location and state of health, and that they release them without delay," Christophe Deloire, secretary general for Reporters Without Borders, said in a statement.
Pictures: Pro-Russian self defence unit take oath to Crimea
He claimed that Crimea is turning into "a lawless region controlled by armed bands," adding: "The frequency of deliberate attacks on journalists and the scale of the censorship suggest a desire to turn the region into a black hole for news and information."
Pictures: The Awacs planes Nato is sending to monitor Ukraine
Maksymenko disappeared with Kateryna Butko and Aleksandra Ryazantseva, two activists from the Maidan protest movement which backs the new government in Kiev, while Kromplyas was seized with driver Yevhen Rakhno, Crimean journalist Oleksiy Byk from the Glavkom news website, told the watchdog.