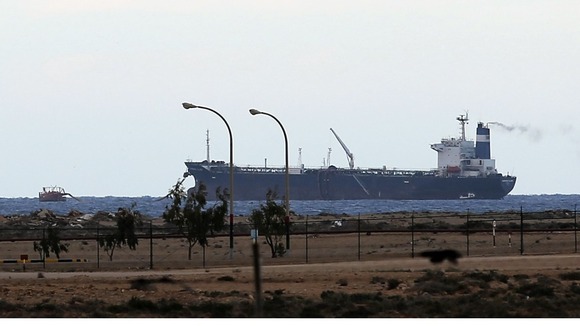 Libyan government forces have seized a tanker that had loaded crude at a port under the control of rebels who plan to sell oil independently of the Tripoli government.
The North Korea-flagged shipped was being escorted to western Libya, a spokesman for the state-owned National Oil Corp Mohammed El-Harari told Reuters, confirming Libyan media reports.
Another Libyan official, Abdelwahab al-Qaim told Reuters: "The ship has been seized by government forces. There are no damages to the ship."
A rebel spokesman had earlier denied they had lost control of the ship.