David Cameron has attacked Ed Miliband's EU referendum pledge, saying it makes "no sense whatsoever".
The Prime Minister told reporters on a flight to Israel: "It is not a proposal for an in/out referendum. It is a policy clearly designed by a committee who obviously couldn't agree what to do and have come up with a policy that makes no sense whatsoever."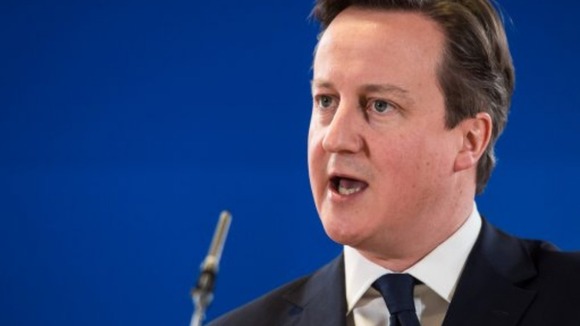 He added: "It is absolutely clear - if you get Miliband, you don't get a referendum, you don't get a choice.
"It is the classic Labour 'we know best' approach to politics."
Deputy Political Editor Chris Ship on Labour's "confusing" EU referendum pledge