US President Barack Obama has warned Russia that the West will be forced to apply a cost to Moscow if it fails to change course in the ongoing Ukraine crisis.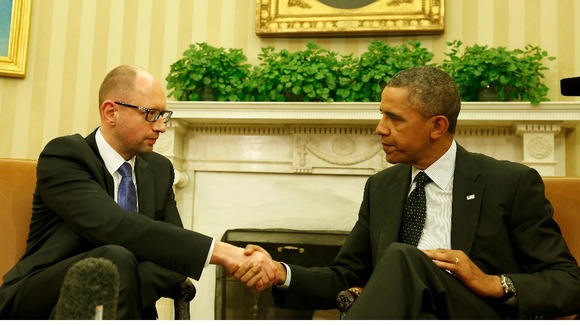 Obama held face-to-face talks with the new Ukrainian Prime Minister Arseniy Yatsenyuk in the White House and told reporters, "We will stand with Ukraine."
Yatsenyuk said Ukraine is ready for talks and vowed, "We will never surrender" to Russia.