The lawyer for the families of the 16 men killed in the North Sea helicopter crash said they would trust nothing less than a full public inquiry into the failures that led to their deaths.
Read: Families criticise length of crash inquiry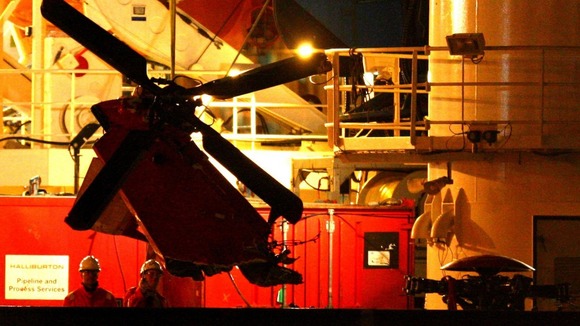 Mr Gordon said the Scottish and Westminster governments would be "astounded" at the way the fatal accident inquiry (FAI) had been conducted, and that the companies and authorities were more interested in hiding what had happened.
"If the Scottish Government and the Westminster Government looked at the way the FAI was conducted they would be astounded."
He said BP, the Civil Aviation Authority, Eurocopter and Bond had been more interested in "burying this" than fact-finding.
"Once again we reiterate our appeal that there should be a public inquiry here."
Read: Helicopter operator says findings have not been proved beyond reasonable doubt