David Cameron met the Middle East peace envoy Tony Blair at the British consulate in Jerusalem.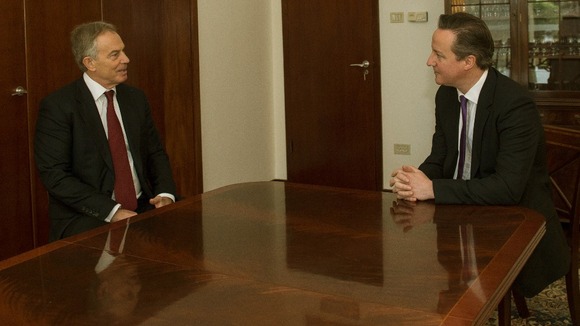 The two spoke for 20 minutes, discussing the peace process.
Asked whether missile attacks could knock the plan off track, Mr Blair said: "The strikes from Gaza just underline and illustrate the depth of the problem.
Read: Cameron meets Abbas and Blair in Middle East peace push