Ukraine's acting president said Russian forces are concentrated on the border "ready to invade" but that he believed international efforts could end Moscow's "aggression" and avert the risk of war.
Oleksander Turchinov told a local television channel that, when Russian forces took over the southern region of Crimea last week, other units were concentrated on Ukraine's eastern border "ready for an invasion of the territory of Ukraine at any moment".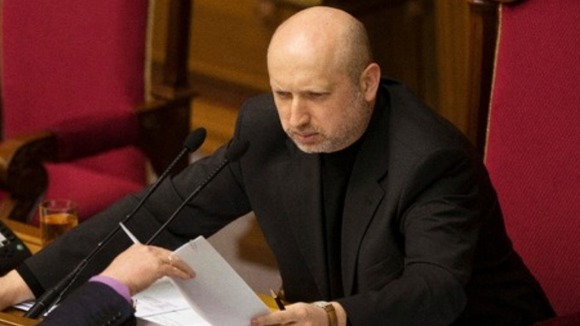 "We are doing all we can to avoid war, whether in Crimea or in any other region of Ukraine," he said, adding that Ukraine's own armed forces were in a state of full combat readiness.
Turchinov said, "All of civilised humanity supports our country. All the leading countries of the world are on the side of Ukraine, and I am sure that this united effort in the international arena, bringing together all democratic countries, can still allow us to halt this aggression."