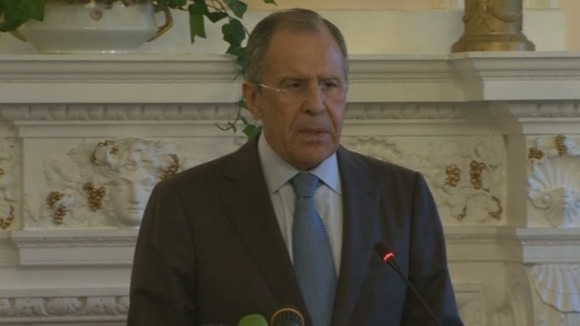 Russian Foreign Secretary Sergei Lavrov has said the Ukrainian region of Crimea means more to Russians than the Falklands mean to British people.
He said the planned referendum in Crimea is in line with international law - a claim which US and EU leaders dispute - and argued that the region should be treated similarly to Kosovo, which was unilaterally declared independent from Serbia in 2008.
Mr Lavrov also flatly rejected reports which emerged today claiming that the Kremlin is planning to invade eastern Ukraine. He said Moscow has "no plans" to undertake such an operation.