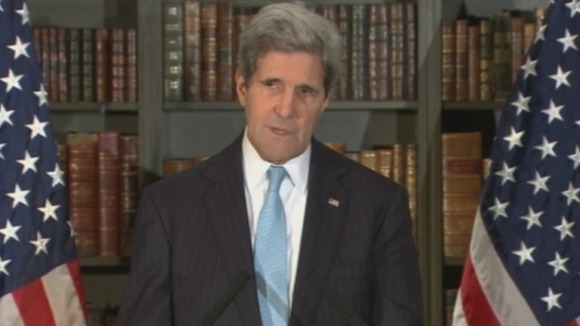 US Secretary of State John Kerry has said Sergei Lavrov told him Vladimir Putin is not prepared to make any decision on Ukrainian's Crimea region until after Sunday's referendum.
Mr Kerry said the US and the EU are already clear on the referendum, describing it as "illegal under the Ukrainian constitution".
He said the international community will not recognise its outcome.
Mr Kerry said he also told Mr Lavrov, Russia's Foreign Minister, the US was concerned about the deployment of Russian troops in military exercises on the Ukraine border and the "increased anxiety" it had caused amid the current crisis.