David Cameron will focus on his fight to keep Scotland in the UK as he opens the Scottish Conservative party conference later today.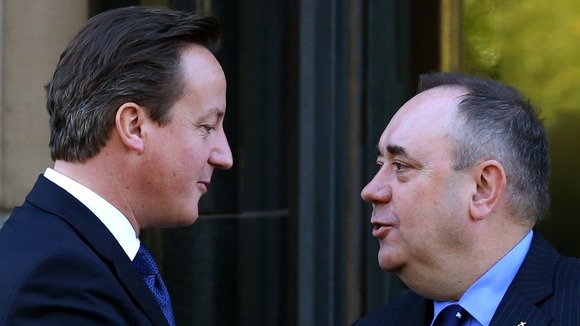 He is due in Edinburgh, where he will draw on recent interventions from major businesses, such as BP and Shell, in the referendum debate.
Read: Bullish Salmond says he is not prepared for a 'No' vote
Mr Cameron will attempt to tackle accusations of "scaremongering" over the country's future, saying he wants to "take that myth apart".