US Secretary of State John Kerry has warned Russia that ratifying a Crimea referendum result in the Russian parliament will amount to a "back-door annexation" of the Ukrainian region.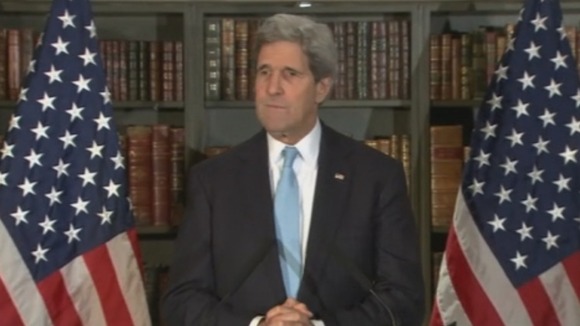 Mr Kerry said the international calls for sanctions as "a response" to the "illegal" referendum being held were not a threat to Russia but a necessary step to "respecting the integrity of Ukraine".
"It is not our preference," he said, but a "justified" step due to the "breach of international law".
He added, though, that the international community still "does not know definitively" what Vladimir Putin will decide about Russia's response to a referendum on Crimea and insisted the US had put "plenty of options on the table" for the Russian President to take a different course.