Foreign Secretary William Hague has called for a "firm and united" response from the European Union after diplomatic crisis talks on Ukraine failed to achieve a breakthrough.
Mr Hague said EU foreign ministers should press ahead with sanctions against Moscow after the Russians made clear they would back a referendum by Crimea to break away from Ukraine and join Russia.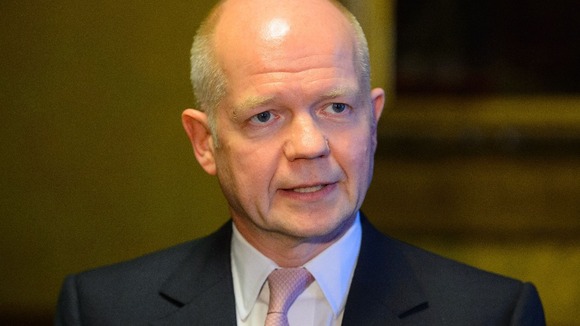 Mr Hague last night described the failure of the talks as "deeply disappointing" and condemned Russia's decision to support Sunday's "illegal, unconstitutional and illegitimate" referendum - which is widely expected to deliver an overwhelming vote to break away from Ukraine.
"The door remains open for diplomacy and dialogue and we urge the Russian government to take action to lower tensions and enter into direct talks with the Ukrainian government", he said.
Read: International observers arrive in Crimea ahead of vote
Watch: Hague: Russian stance makes progress 'formidably difficult'