France's President Hollande has said sanctions on military cooperation with Russia would be part of the next level of steps over the Ukraine crisis.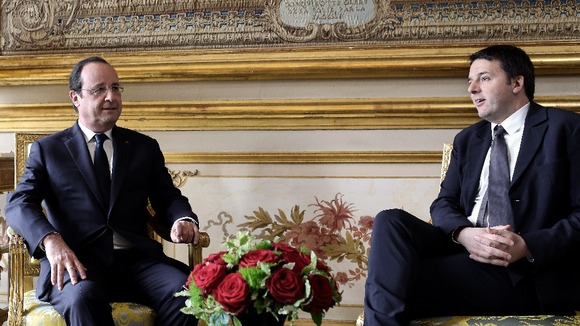 On Monday the US and European Union are expected to unveil a list of Russian officials subject to asset freezes and visa bans as Western nations attempt to step up pressure on Moscow over its intervention in the Ukrainian region of Crimea.
When asked whether France would suspend a 1.2 billion euro helicopter carrier contract with Russia, Hollande told a news conference: "As far as other sanctions, notably military cooperation, that is the third level of sanctions."