Lashkar Gah, the former headquarters of British forces in Helmand, was one of the bases to close in the latest part of the UK's drawdown.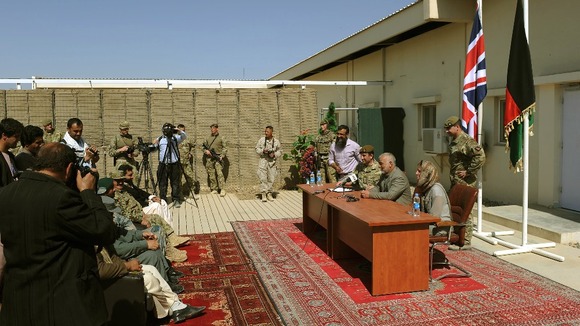 It was signed over to provincial governor Mohammad Naim Baloch at a ceremony last month by Brigadier James Woodham, the British commander in Helmand, and Foreign Office head of mission Belinda Lewis.
The base, dubbed LashVegas by troops because of its comparatively good facilities, will be used by the Afghans, including as a health centre for the city's civilian population, Mr Baloch said at the ceremony.