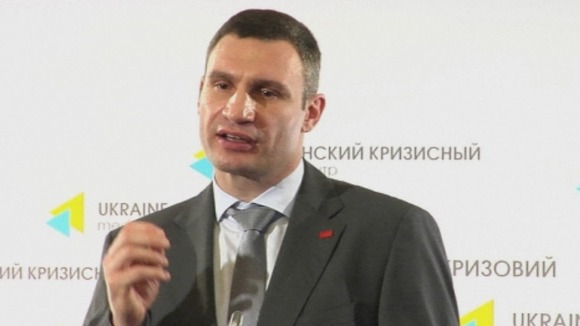 The leader of Ukraine's UDAR party Vitali Klitschko has urged the Ukraine to recall its ambassador to Russia from Moscow.
Klitschko's appeal came after Russia recalled its Ambassador from Ukraine earlier.
He suggested Ukraine's foreign partners, who froze assets of Russian officials, should help "direct the money from the frozen accounts" to Ukraine "to prevent a humanitarian catastrophe in Ukraine."
The former heavyweight world champion also urged the West and China to honour its commitments to Ukrainian territorial integrity.
Speaking at a press conference, he said: "We are waiting for adequate steps from the United States of America, England, France, China and Russia, that guaranteedindependence and territorial integrity of our country when Ukraine gave upnuclear weapons."
The sanctions are the most comprehensive since the end of the Cold War.