The US has condemned Russian President Vladimir Putin's attempt to formally annex Ukraine's Crimea region, calling it "a threat to international peace and security" and "against international law".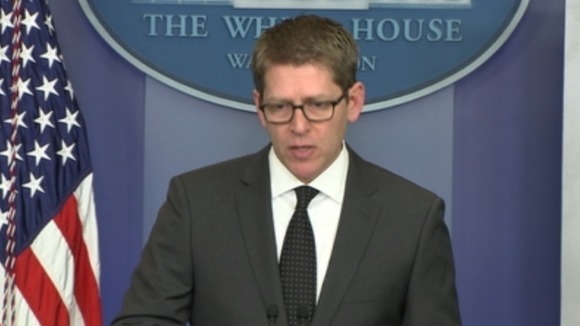 White House Press Secretary Jay Carney told reporters: "We condemn Russia's moves to formally annex the Crimean region of Ukraine.
"We would not recognise this attempted annexation. As we have said, there are costs for such action".
His comments comes after Putin and two Crimean leaders signed a bill to absorb the Ukraine peninsula into Russia.