Over half of all of Syria's chemical weapons inventory has been shipped out of the country, the United Nations and the Organisation for the Prohibition of Chemical Weapons have said.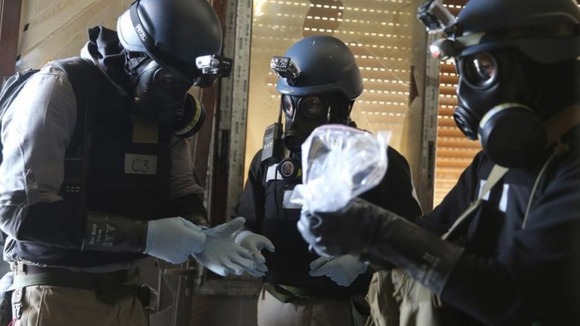 It said a total of 53.6% of all chemical weapons material accounted for had been removed from or had been destroyed.
The group have asked to be given until April 27 to complete the full removal of the chemicals, which would put the mission two-and-a-half months behind schedule.