Andrew Young, 40, died after being struck in the unprovoked attack by Lewis Gill, 20, in Bournemouth, Dorset, on November 6 last year.
A chilling video of the assault was released by police.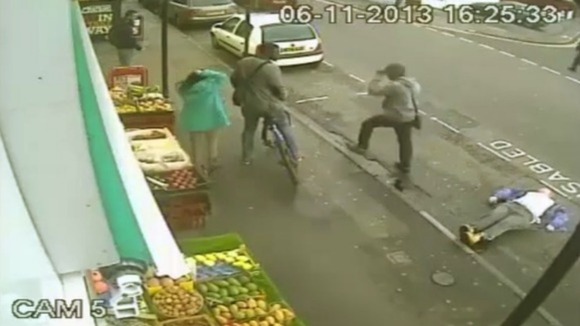 Read more: Mother's outrage at sentence for one punch killer
Andrew's mother spoke of her outrage after Gill was given a four-and-a-half-year jail sentence for the punch that killed her son.
"I saw the CCTV footage in court and you can see that Andrew didn't cause Lewis Gill any harm," said Pamela Young, 71. "The sentence is an absolute joke."