Breast Cancer Campaign says it has received more than £140,000 in donations following the online 'no make-up selfie' campaign.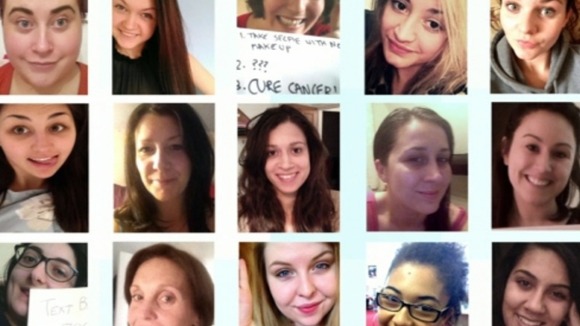 Other cancer charities have also noticed a spike in donations following the campaign, including Cancer Research UK, which has received £2 million in the past 24 hours.
James Elliot Head of Digital Engagement at Breast Cancer Campaign said: "'Breast Cancer Campaign has continued to see donations roll in as a result of the #nomakeupselfie campaign.
"We couldn't be more delighted, this campaign demonstrates the powerful impact that social media can have in raising awareness of breast cancer.
"Without it we wouldn't have received over £140,000 to spend on life-saving research. We thank everyone who has got involved so far and urge everyone who is thinking of taking part to remember to donate by texting CURE to 70660"
Read more: No make-up selfies raise £2m for Cancer Research UK